Larne Football Club strives to break boundaries to promote inclusivity, diversity, and togetherness, alongside the belief that these values can empower those within our community to lead better lives. 
On International Women's Day 2019, members of our first team, coaching staff and board of directors signed the White Ribbon Charter at Inver Park, with the charity's emblem being added to the back of our home and away shirts for the 2020/21 season. 
White Ribbon is a global movement to end male violence against women. It was formed in 1991 by a group of male students in Canada in response to the brutal massacre of 14 female students. Its goal – which is the same today – was to send out the message that violence against women in all its forms is unacceptable. 
As the first-ever football club to sign up to the White Ribbon Charter in conjunction with Women's Aid, we are proud to boast a continued relationship with White Ribbon NI to the present day.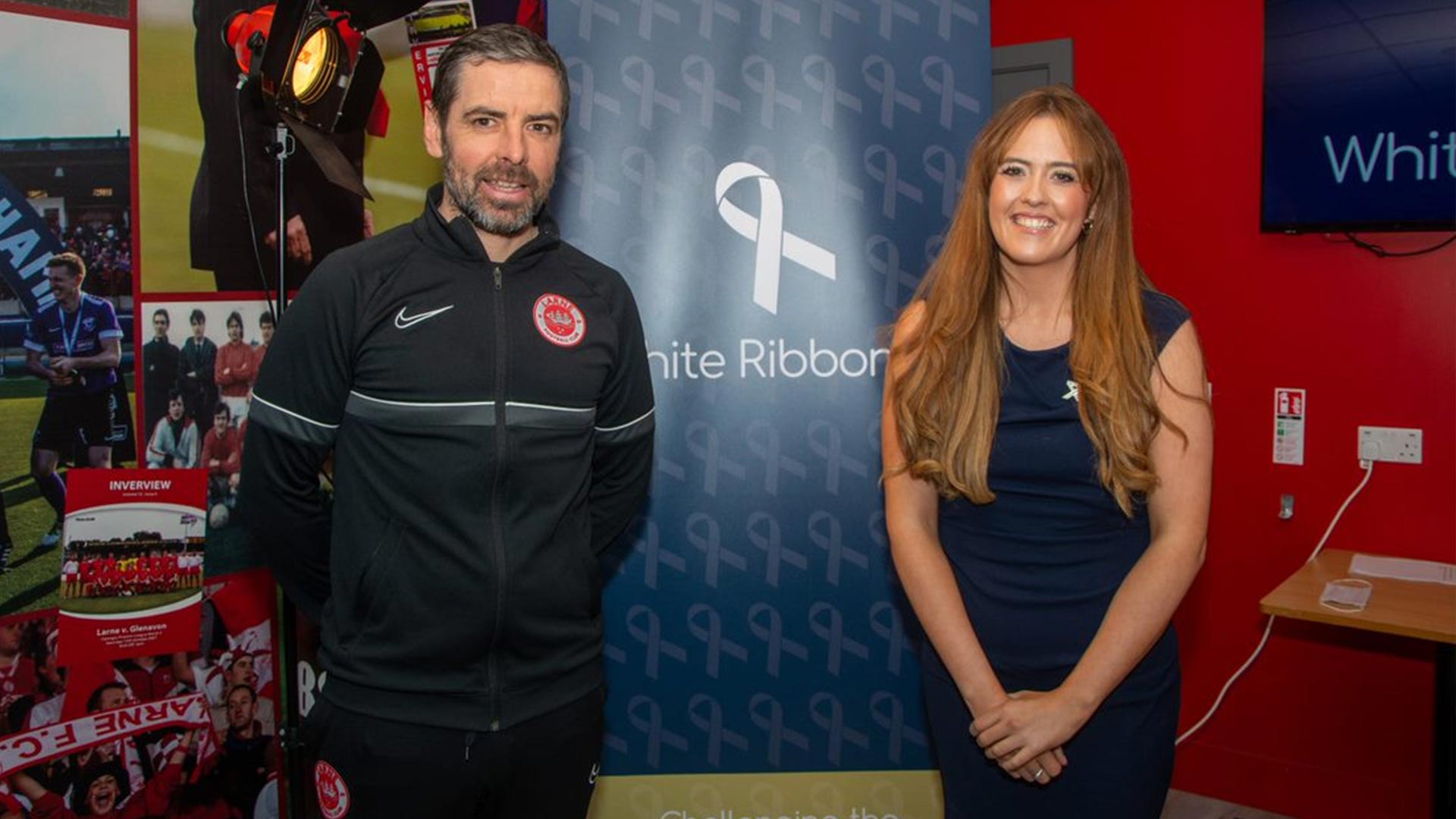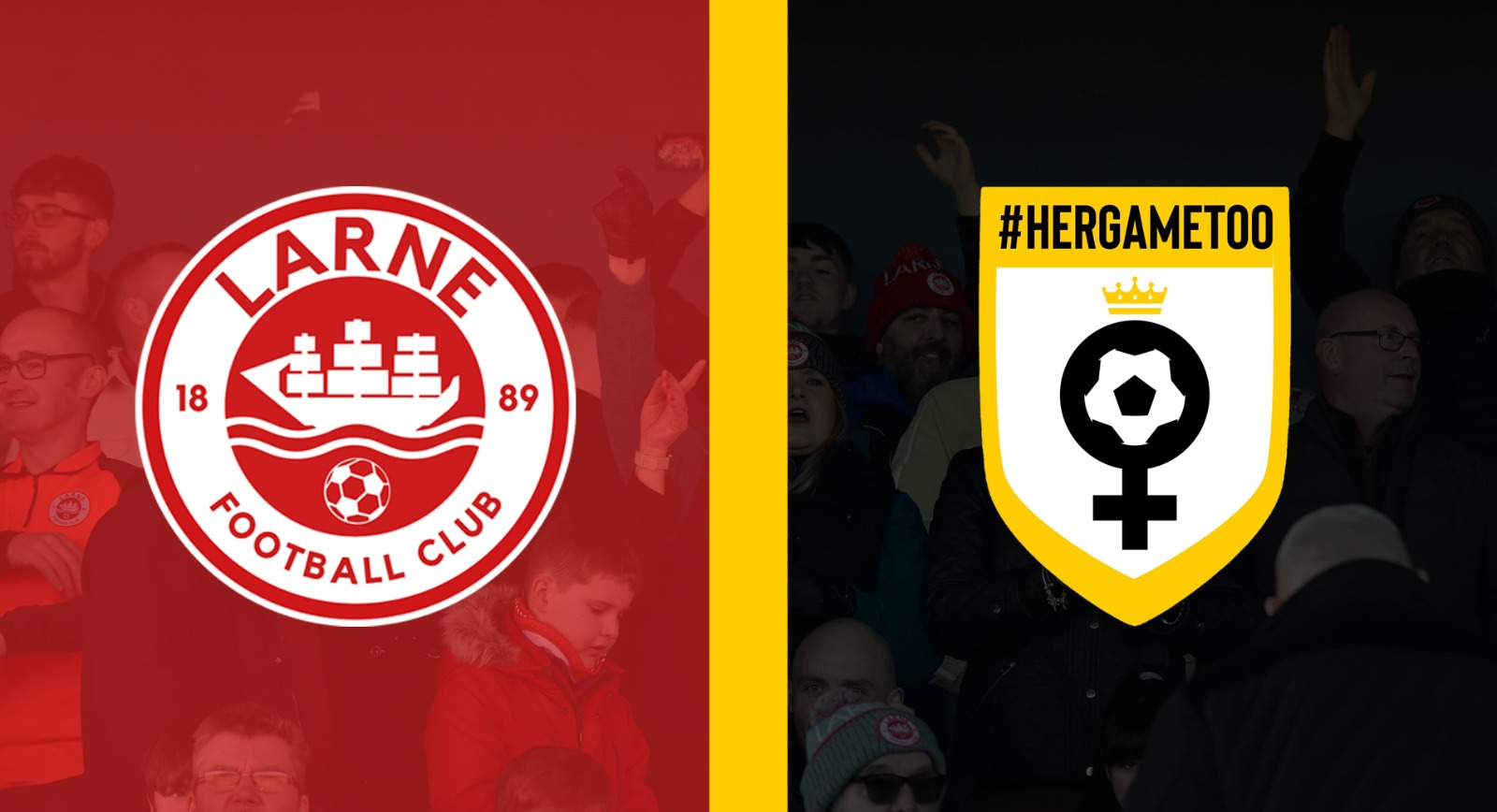 In March 2022, we became the first Her Game Too ambassadors in Northern Ireland. 
Her Game Too, which has an ever-growing presence throughout the U.K., is a voluntary organisation run by female football fans who are committed to growing the campaign with the aim of fostering an ethos in football in which women are welcomed and respected equally.
As part of the club becoming an official ambassador of the initiative, Margaret Ferguson was named as the Inver Reds' first female Supporter Liaison Officer and supported the efforts to fulfil our #HerGameToo fixture on Tuesday 8th March 2022, which saw female supporters receive free entry into our match against Glenavon at Inver Park.