We continue to develop every day alongside, and with the help of, our community. In the last five years alone, we've completely refaced Inver Park while moving from championship football to the European stage. Our vision is to persist with improvements both on and off the pitch, in areas including: 
The development of Inver Park has been well documented in recent history. We've resurfaced our pitch to an artificial one that can host more football more often, with men, women, boys, and girls all having the opportunity to play on it. Our stadium has also grown with the addition of two new stands to house as many members of our community as we can. Development continues, however, as we aim to have more room for functions and give our VIPs a greater viewing area with the extension of our Agnew Lounge. 
Exciting plans are also in place to redevelop our main stand, which would see our potential attendances rise even further. The changing rooms and tunnel will move to the main stand with this development. This upgrade will also give us more room to host community events and functions. You can get a sneak peek below: 
With the recent acquisition of The Cliff, we now have a training centre for our teams, as well as a hub for all our staff, and classrooms for our scholarship students. This space includes a recently renovated gym, which the first team used for their strength and conditioning classes, a full-size artificial pitch, changing rooms, and offices.
As we continue to grow as a club, we will develop The Cliff to become something that rivals of English clubs. Immediate plans are to relay the pitch to give all players a better experience.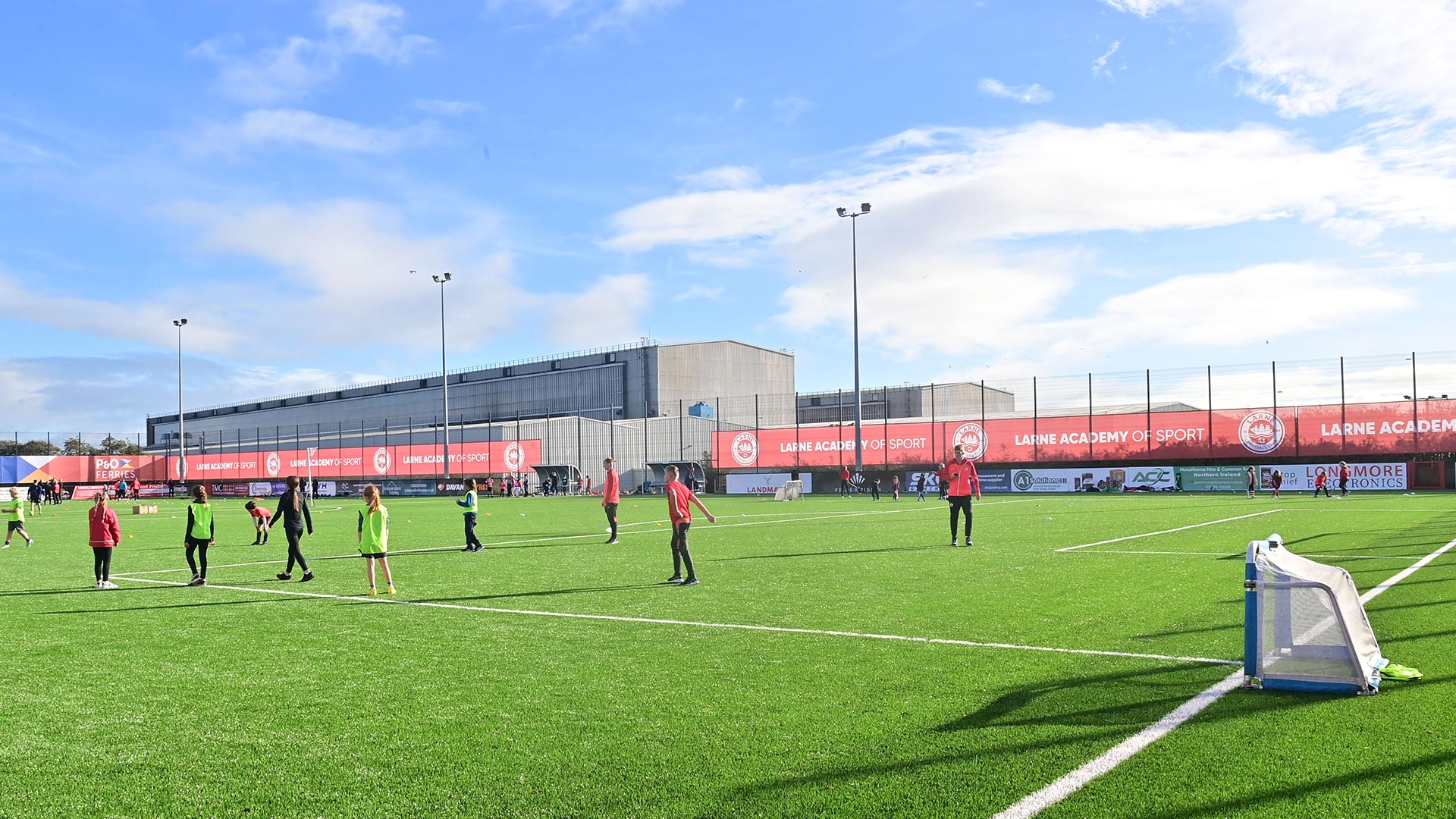 Our first batch of students has received their scholarships, with several of them picking up first-team contracts. Our vision with the scholarship is to give local players the opportunity to live and breathe football like a full-time professional would, all whilst collecting a valuable qualification.
We expect to continue seeing players being promoted from the scholarship into full-time football.